Precision CNC Milled and Turned Parts
Revolutionary Machine & Design specializes in high precision high speed machining. We produce hundreds of unique parts every month with short lead times at reasonable prices. Our high speed machines also ensure your production run will be completed with impressive cycle times. RM&D can produce your parts using any metal, including but not limited to: brass, copper, aluminum alloys, steel/mild steel, stainless steel, titanium and high strength alloys.
Our machines are capable of 800 in/min feed, 1400 in/min rapids and precision to 0.0002″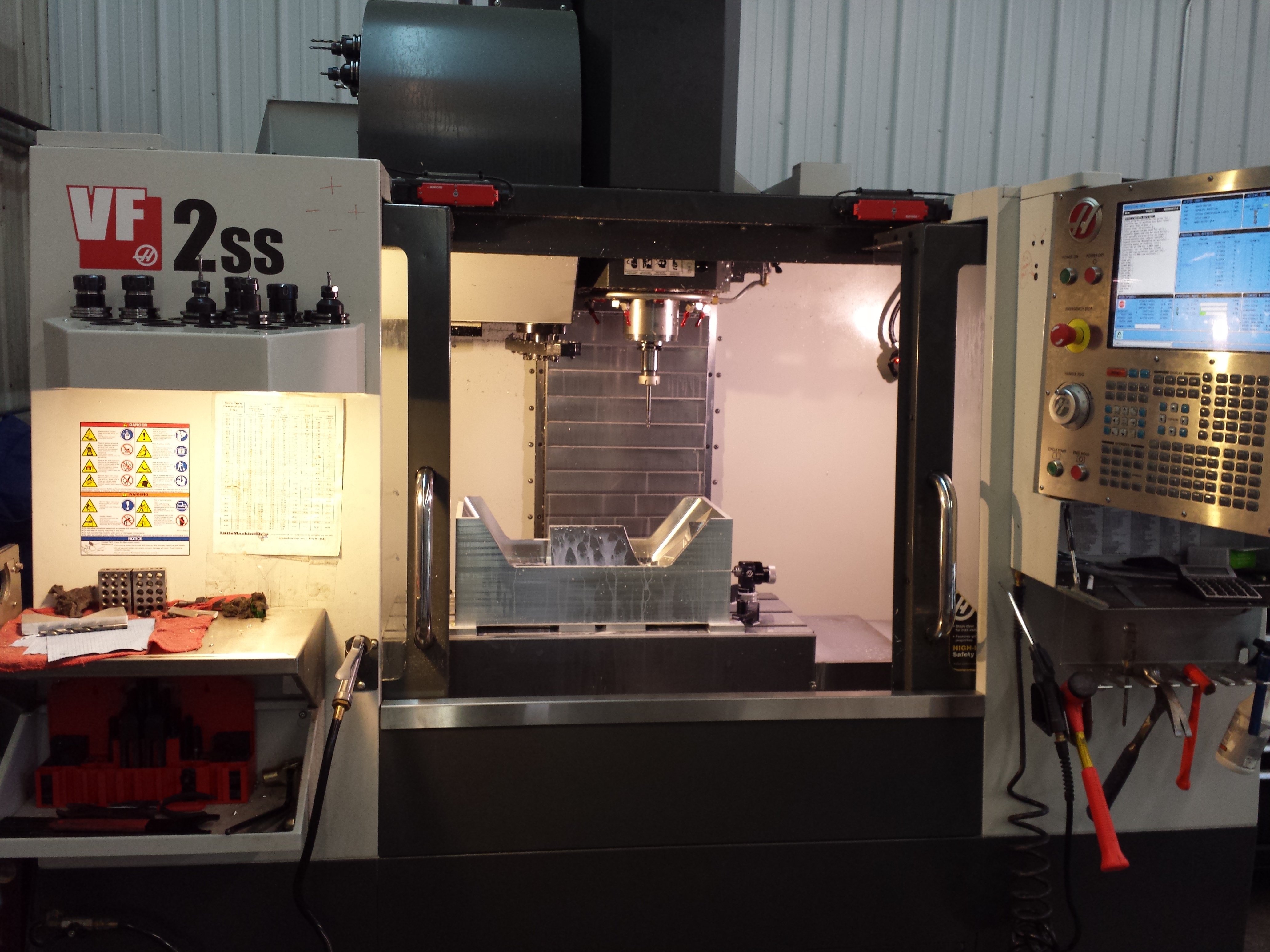 Haas VF-2SS
Utilizing the Super Speed machines from Haas RMD is able to handle large quantity runs. We can handle orders upwards of 3000 pc orders on the Mill. Although our specialty is turning around large qtys of custom (different) parts quickly, RMD can still support the larger quantity runs of a single product. We even support overflow from other shops that can't handle the workload. Send us your large runs!
– X-axis travel 30"
– Y-axis travel 16"
– Z-axis travel 20"
– Table working surface 36" x 14"
– Maximum spindle speed 12,000 RPM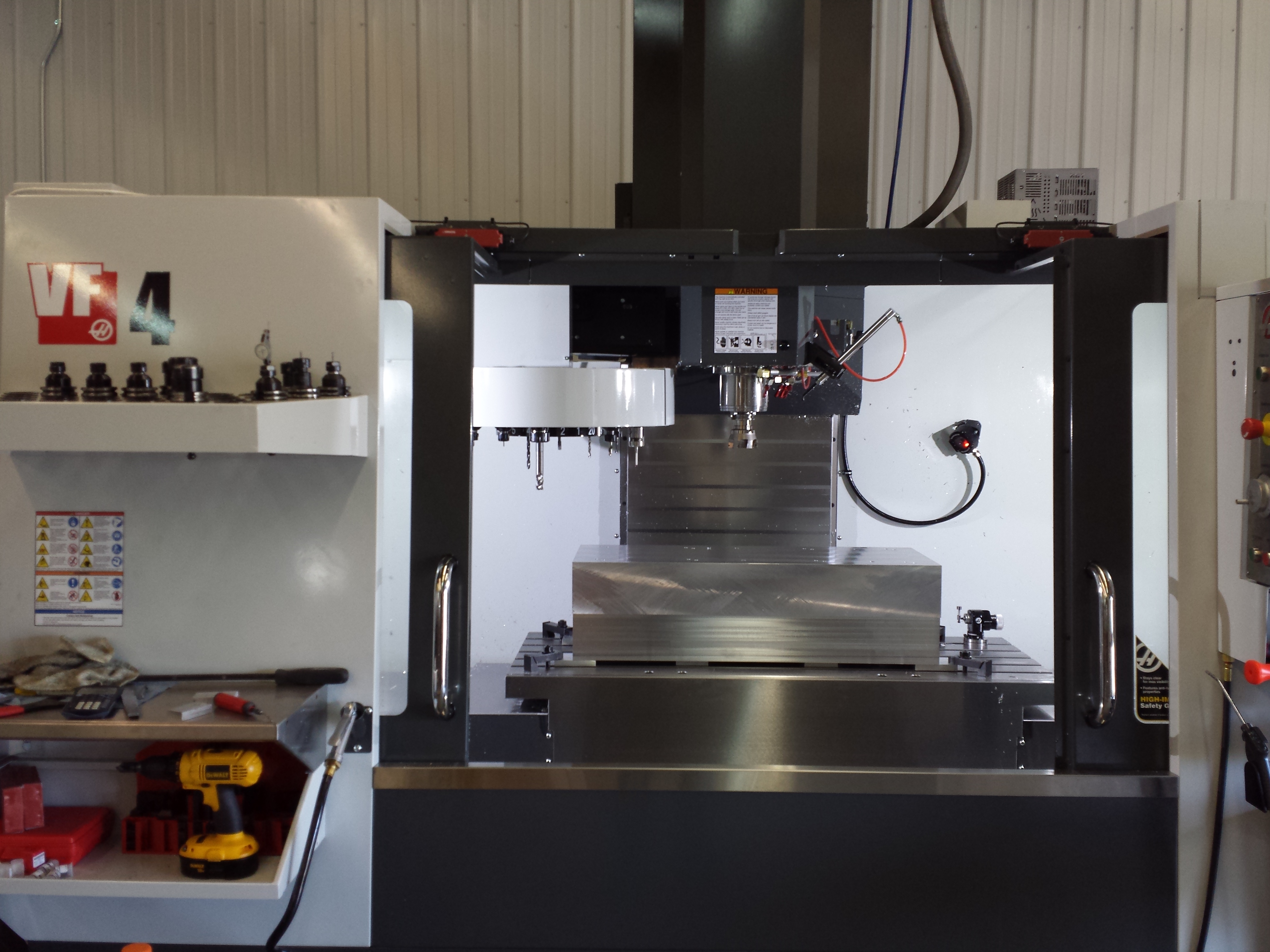 Haas VF-4
RMD can handle Base plate and large table machining with our Haas VF-4 Machine. Many of RMD's customers are in the Automation world, and deal with a large number of sizeable (Base) plates. In order to support the workload in the Automation industry, RMD added a large table machine in 2015. Send us your Base Plates!
– X-axis travel 50″
– Y-axis travel 20″
– Z-axis travel 25″
– Table working surface 52″ x 18″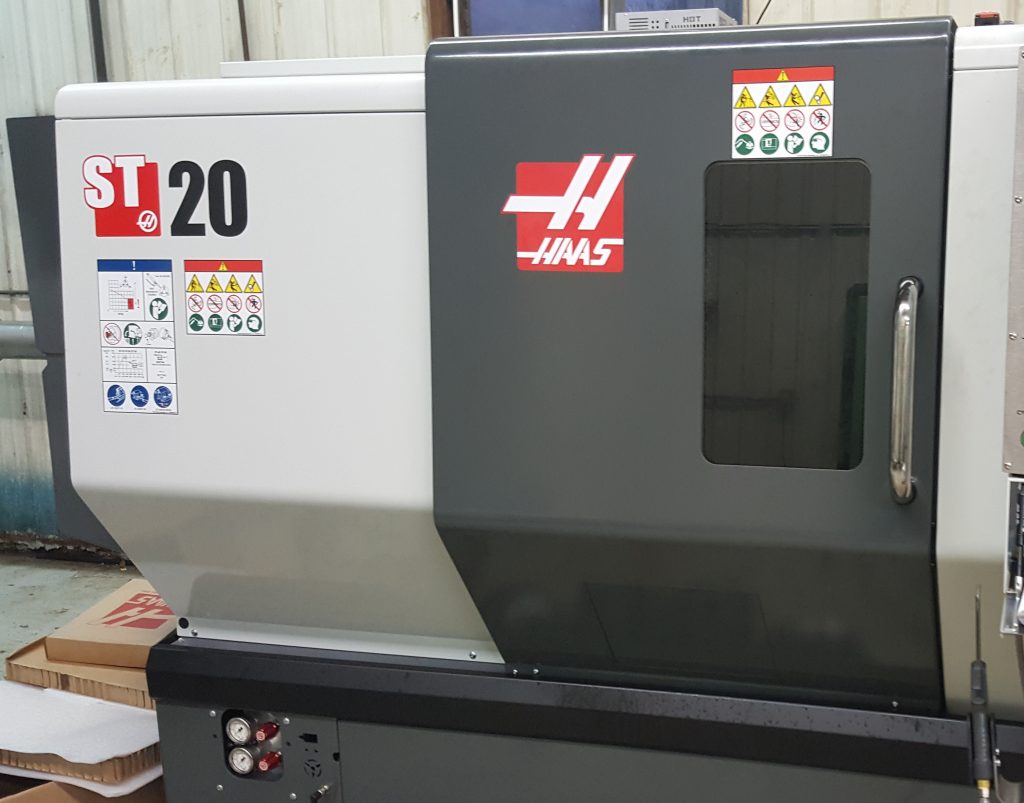 Haas ST-20
The turning department at RMD features a Haas ST-20 currently. This is the company's newest machine, acquired in January of 2016, the ST-20 is the beginning of the turning department at RMD. Adding turning capability is critical for producing a turn-key machine shop. We can now handle all of your parts! Please send us your RFQ's, we handle 1pc-10000pc runs for turning.
– X-axis travel: 9.3″
– Z-axis travel: 21.0″
– RPM: 4000